About The Project
The creators of Postsnap, a popular iPhone app for sending personalised photo cards, approached us with an idea for sending flowers.
They wanted to start completely fresh, utilising our expertise in modern iOS development to create a beautiful app for customising and buying bouquets.
We jumped at the chance! Postabloom is now available on the UK App Store.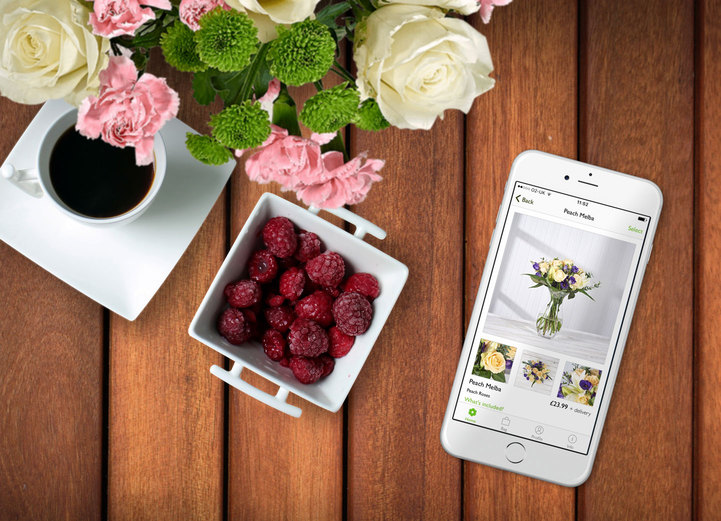 Stock Control and Delivery
While the customer app is clean and simple, there is a lot more to Postabloom behind the scenes. We worked closely with the team to build a robust product management system that lets them keep up with orders even on Valentines day.
Our Web back-end receives orders from the app, automatically generating barcodes and PDF templates for Postabloom's various fulfilment companies.
On the factory floor, printing a postage label is as simple as scanning a barcode.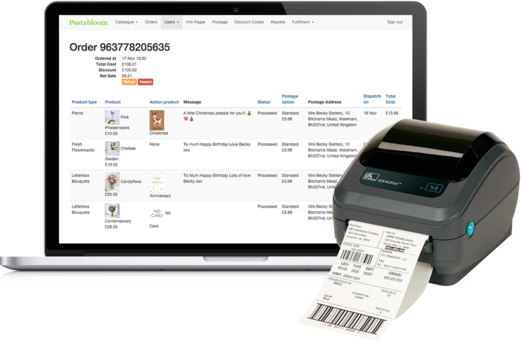 The Latest Mobile Technology
With an in-house developer and an app already in the Store, Postsnap understood what goes in to building a good iPhone app. The team didn't just want to expand on what they had though, they wanted Postabloom to be a best-in-class retail app.
To make sure the app lasted for years to come, we built it in Swift, Apple's new language designed for faster, more stable apps. The interface is scalable to cover the wide variety of iPhone sizes and customers can check out in a snap with Apple Pay, PayPal or their card.
We look forward to bringing Postabloom to the iPad soon!